Performance on 12/13/14.05.2023at Acker Stadt Palast Berlin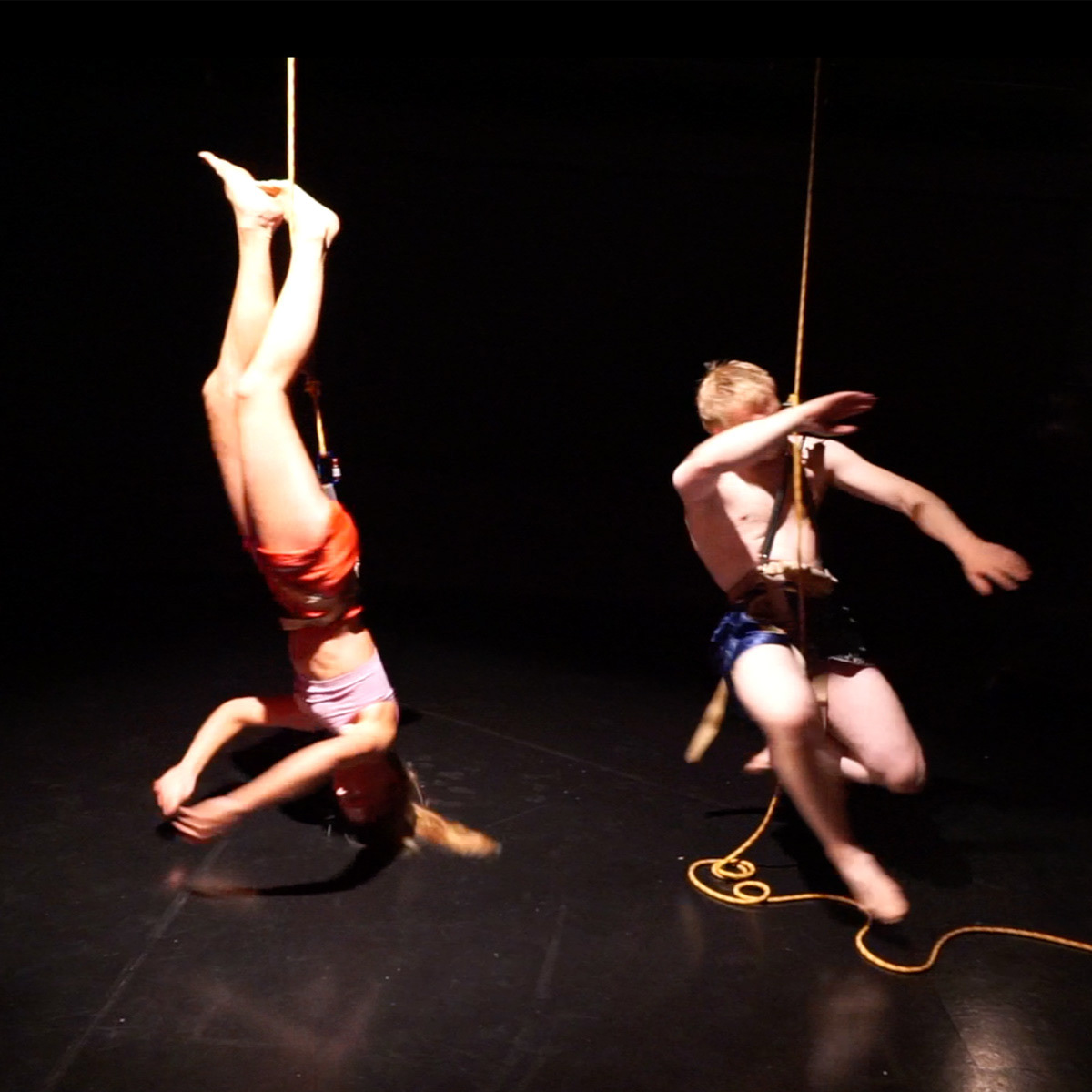 What happened to you in the last 2 years that made you the person you are today?

It is a document of time, a glimpse into the community drawn into an individual story. Narrated, danced and incredibly touching.
Movere Momentum has its genesis in a dance film project that comes from the heart and has the desire to be a contemporary document for the coming generation. 
Now this production is to find its journey from the screen back to the stage in reality, touching and tangible. 
We ask the question "What have the last two years done to you to make you the person you are today?". 
This journey started with an intensive workshop on July 2 and 3.2022 In nature, we dived into the memories, feel and give expressions to these experiences. 
Drawing, moving, texting, sound. 
These individual stories all arised from a collective movement and yet each has its own story that touches or not. 
We are all connected and in constant movement and dependence on what is happening around us and within us.
After this intensive, it went into a search process, the documentary, which was then be shown on 8/9.7.2022 at 8 pm at the Acker Stadt Palast Berlin.
Special Thanks to DIS Tanzen and the wonderful ARTIST:
Baja Kostrunkova Perfomance
Bryn Thomas Perfomance
Christine Solle Perfomance
Jonas Marx Perfomance
Salah Safsaf Perfomance/ Musician
Violet Bani Deldar Perfomance/ Musician
Zuza Salicka Perfomance
Pilar Falco Light/ Support
Katja Keya Richter Choreographie/Projektmanagment/Film
Acker Stadt Palast Theater
produced by Mosso Art
supported by DIS TANZEN
Who i am now?
------------------------------- 
@AckerStadtPalast
feel you on this Journey.